CARIBBEAN PROJECTS

EXCALIBUR
East End, Grand Cayman, Cayman Islands, British West Indies

This project was reported in Canadian Architect.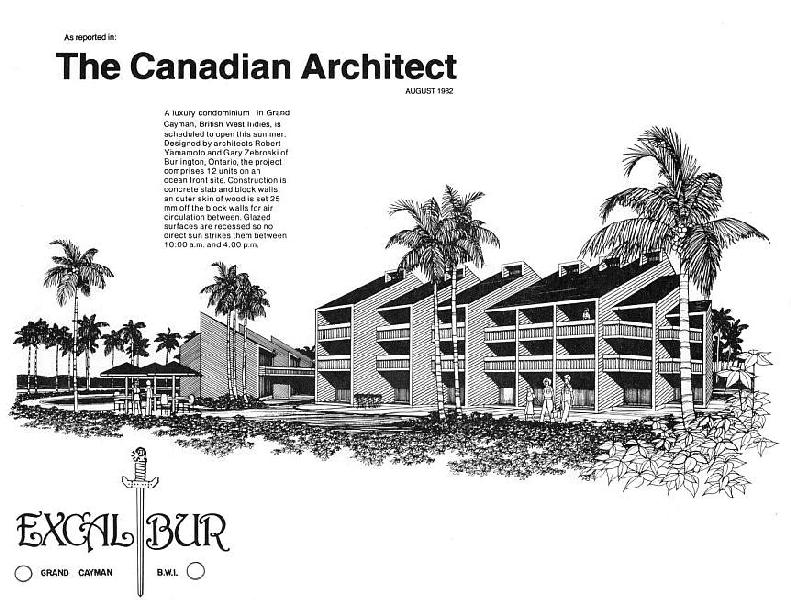 Set on only 1 acre (0.4 ha) of land on the shores of the Caribbean, this development contained 12 units of 7 different layouts averaging 140 m2 (1,500 sq.ft.) and going up to 185 m2 (2,000 sq.ft.). In order to give every unit a view of the ocean the units are set at a 45 degree angle to the property line. All units had a private entrance, a front deck to watch your neighbours go by, and private rear patios.
Set on professionally landscaped grounds with a pool, ocean side hospitality deck, boat dock, a 200,000 gallon (900,000 liter) fresh water cistern, and the latest of amenities. The roof was designed to allow the natural breezes to flow through rooms on both sides of the unit.
Shots from the sales model are shown below.