CARIBBEAN PROJECTS

EDEN COMMERCIAL CENTRE
Providenciales, Turks Caicos Islands, British West Indies

Located on one of the islands main highways, this commercial centre contained 2,600 m2 (28,000 sq.ft.) of space on two levels. The main level focused on retail while the upper level was mostly professional offices.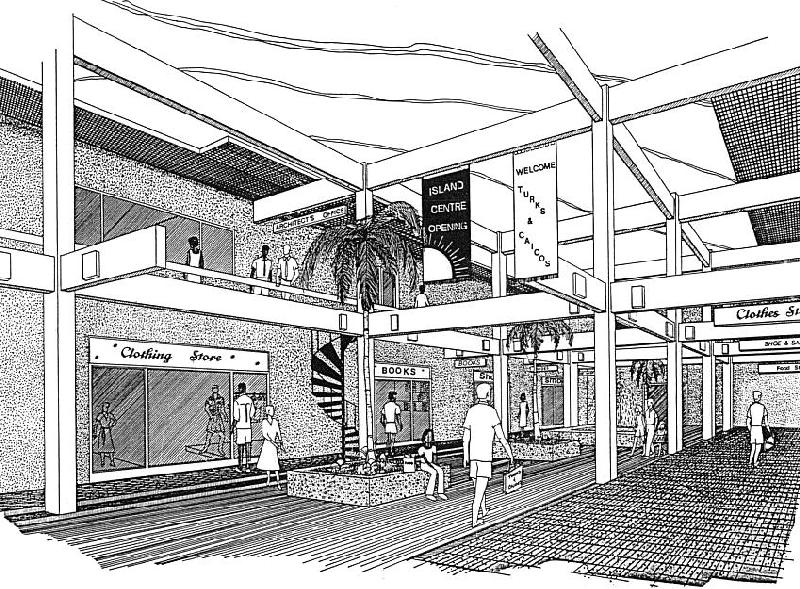 The spaces were arranged around a central, open court which contained fountains, display cases, lots of seating, trees and planter. The roof structure carries across the open roof to create a lattice for banners and lighting. The open court also allows the natural breezes to pass through all of the shops and offices.